Distillery Tours
We love welcoming people to our home, in mid-May there will be a brief hiatus as tours will be put on hold temporarily while we settle into our new home in Chiswick. If a tour date is available it will show up on our Eventbrite site. Tours will be back up and running again in early summer, where Prudence's beautiful sister stills will be waiting to welcome you.
Time

6.30pm - 8pm

Location

27 Nasmyth Street, W6 0HA Google maps

Cost

£12 per person
We're very proud of the fact that our distillery is the first in London for 200 years, bringing the art and craft of distillation back to the capital, which is why we'd love you all to come and visit us on a distillery tour.
We are running distillery tours every Tuesday and Wednesday in April and then again at the start of summer, probably every Tuesday and Wednesday. Tickets will be available for purchase online in early summer.
On arrival you are greeted with a Sipsmith Gin and Tonic, we'll tell you some stories about Sipsmith, the history of gin and how Prudence, our beautiful copper still, and Patience (her twin sister) work, before enjoying a tutored tasting of our award-winning spirits.
We look forward to welcoming you soon.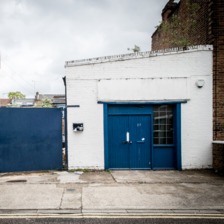 Book a tour
We'd love to meet you and show off Prudence!
Book a tour on